Founder of VIFF inducted into The BC Entertainment Hall of Fame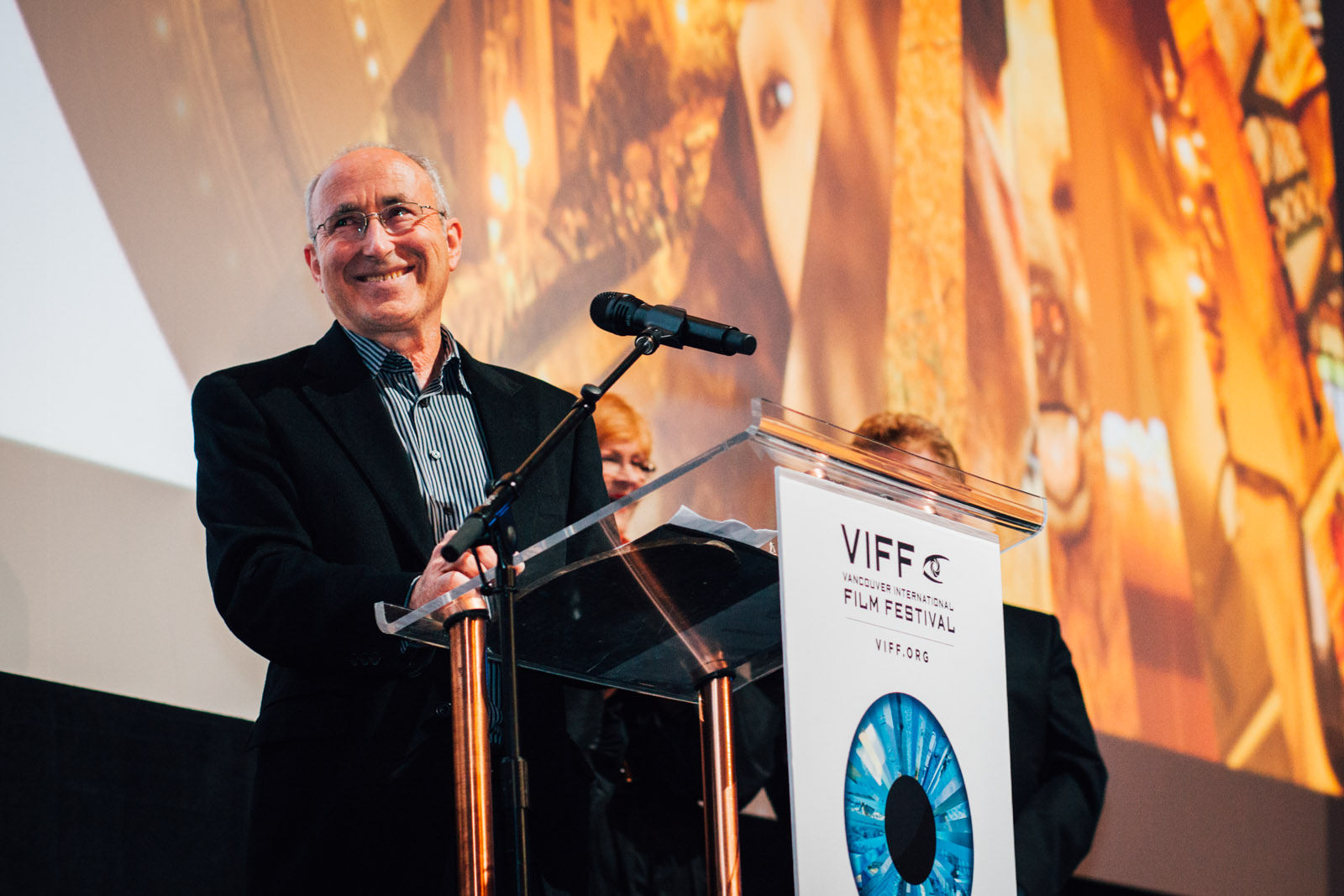 Vancouver BC, Canada  – 33 years after founding the Vancouver International Film Festival in 1982, Leonard Schein was inducted into the BC Entertainment Hall of Fame at the gala opening of the 33rd festival on Thursday September 25, 2014. Schein is gem in the Canadian entertainment industry, from founding VIFF to serving as former Executive Director of the Toronto International Film Festival and Director of English language films at the Montreal World Film Festival, Schein used the silver screen to enrich the lives of countless Canadians.
In addition to film festivals, Schein owned and operated movie theatres in Vancouver for 35 years, including, Alliance Atlantis Cinemas, Festival Cinemas, The Ridge, The Park and Fifth Avenue Cinemas. He also established Festival Films, Vancouver's first full service film distribution company west of Ontario.
"We are honoured to induct Leonard into the BC Entertainment Hall of Fame recognizing his many accomplishments and contributions to the entertainment and film industry in British Columbia" says Rob Haynes, President of the BC Entertainment Hall of Fame. Conducting this very special induction was City of Vancouver Mayor; Gregor Robertson and Elizabeth Ball, Past President and Chair of the induction committee.
In addition to entertainment, Schein has also been honoured for his community work with the Queen Elizabeth II Diamond Jubilee Medal, the British Columbia Community Achievement Award and the Canadian Cancer Society National Citation of Merit.
The induction  took place at the official opening of the film festival and screening of WILD.
For more information, go to www.viff.org