St Lucian recording artist Mecca's song FLAT STOMACH to hit Paris fashion runway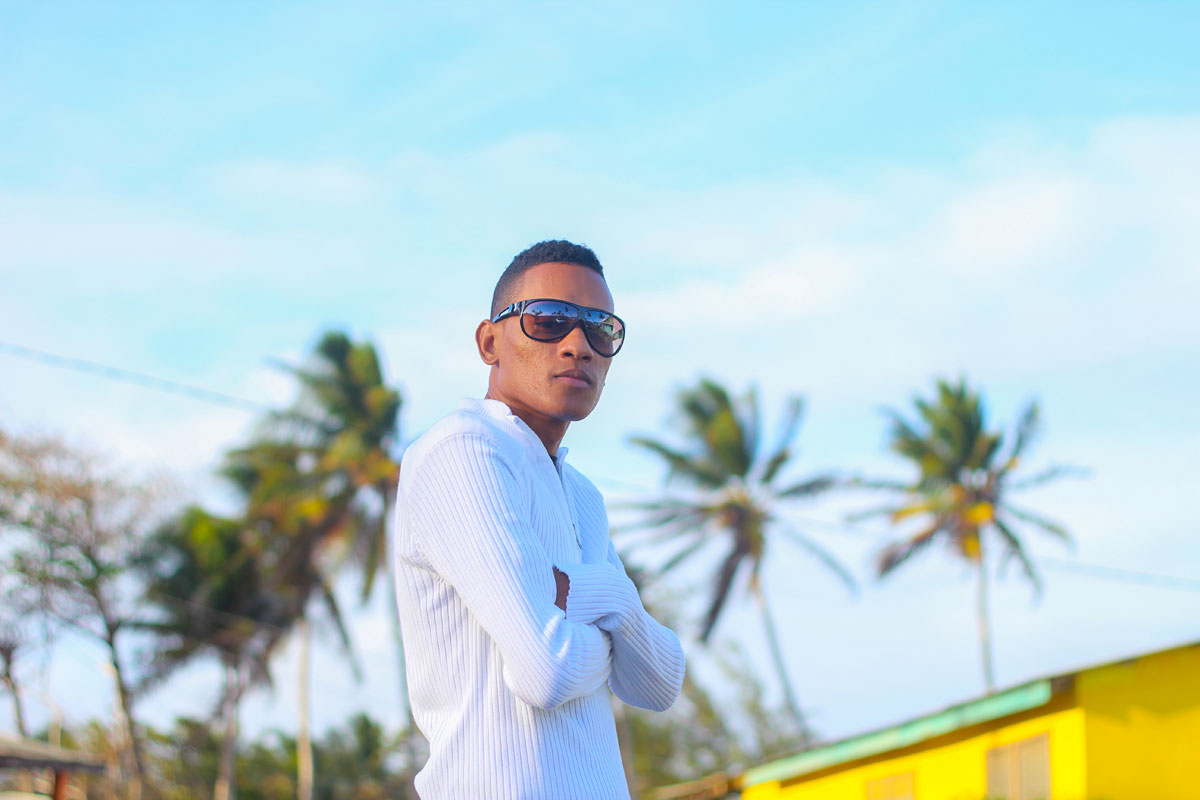 Saint Lucian Parisian fashion celebrity, Vincent Mc Doom has just announced that recording artist, Keen Cotter aka The Mecca, who hails from the Caribbean island of Saint Lucia will have his song,  "Flat Stomach" (also referred as "Runway Walk") featured at the upcoming 2014 Labo Ethnik Fashion Trade Show in Paris, France this May.  Flat Stomach is an upbeat, hip and edgy song perfect for the runway. "When I was putting together the playlist for HotCouture 2013 I asked the local models who the best DJs on the island were and one model Denise Lay spoke to me about Mecca's album," said Vincent McDoom who is the casting and artistic director of this years Labo Ethnik. "I listen to the entire album but one song stood out for runway walking, and so I trained the models for six weeks on that song. We also had Cotter perform the song live on the runway during the show."
Flat Stomach will be mixed by American Fritz "djFRiTZo" Celestin of New York, who was invited by McDoom to provide the music for the fashion show on May 22nd which takes place at the Les Docks, Cite de la Mode in Paris. Expect to see high fashion designers such as Franck Sorbier, Romero Bryan, Taibo Barca, Heather Jones, Ziad Ghanem, and fashion newcomer Lisi Liu.  Fashions from St. Lucia, Trinidad, Guyana, Martinique, Gaudaloupe, Barbados, Jamaica, China, Japan, Africa, Europe, and the USA will also be represented.
"This is what the song was created for," said an excited Cotter, after agreeing to have his song played in the Paris show. "I'm happy Vincent likes it enough to make it a part of an event of this magnitude. I am grateful to have my song featured on the catwalk in the fashion capital of the world, where models, designers, Dj's and other noteworthy persons will be present is an awesome accomplishment for someone from a small island somewhere in the Caribbean."
When asked what inspired the infectious song, Flat Stomach the YouthStar 2009 (St. Lucia) winner known for his Hip Hop, Pop, Electro and Dance sounds said, "Models. I wanted to do a song they could strut to, vibe to, party to. I also wanted it to be a song all females could enjoy. Some even work out to it and that's a good look."
With a passion for highlighting Caribbean talent, McDoom said, "We are happy to again promote and collaborate with Mecca this season.  This is the essence of what the Labo Ethnik represents, discovering world talents and giving them a platform to express themselves, along with providing them a network of opportunity and potential to grow in the international scene."
The Mecca, who is presently working on his debut album has released numerous mixtapes over the years – 12 to be exact, has plans to take Flat Stomach even further, working with djFRiTZo  on a remix for the album set for a late 2014 release. His single Zoom Zoom was just featured on TV in the March 17 episode of VH1′s Queen Latifah produced comedy-drama series "Single Ladies."
Raised on a solid diet of Hip Hop, R&B, Dancehall and Soca, Mecca, a musical sponge to this day, embraces all the technology that modern music has to offer. As likely to be inspired by Jay-Z or Michael Jackson as he is by Pitbull and Flo Rida, Mecca will surely move your head, your heart and entire body.
"I would like to thank Vincent McDoom for this opportunity and my producer Sherwinn 'Dupes' Brice for the production on Flat Stomach. A big thanks to everyone who wishes me well."
More information on The Mecca: www.youngmecca.com. More information on djFRiTZo: www.djfritzo.com
For more information on Labo Ethnik visit: laboethnik.com,  or on Facebook: facebook.com/labo.ethnik
http://youtu.be/LMQBVWBILcY